Whil
Whil is a digital health and wellness platform, offering guided mindfulness, yoga, and compassionate leadership training. As Senior Designer at Whil, I led user experience design and worked on a wide variety of projects across the product. Due to NDA, I can't share most of my work because it has yet to be released. The following is a brief case study for the first version of the home page experience.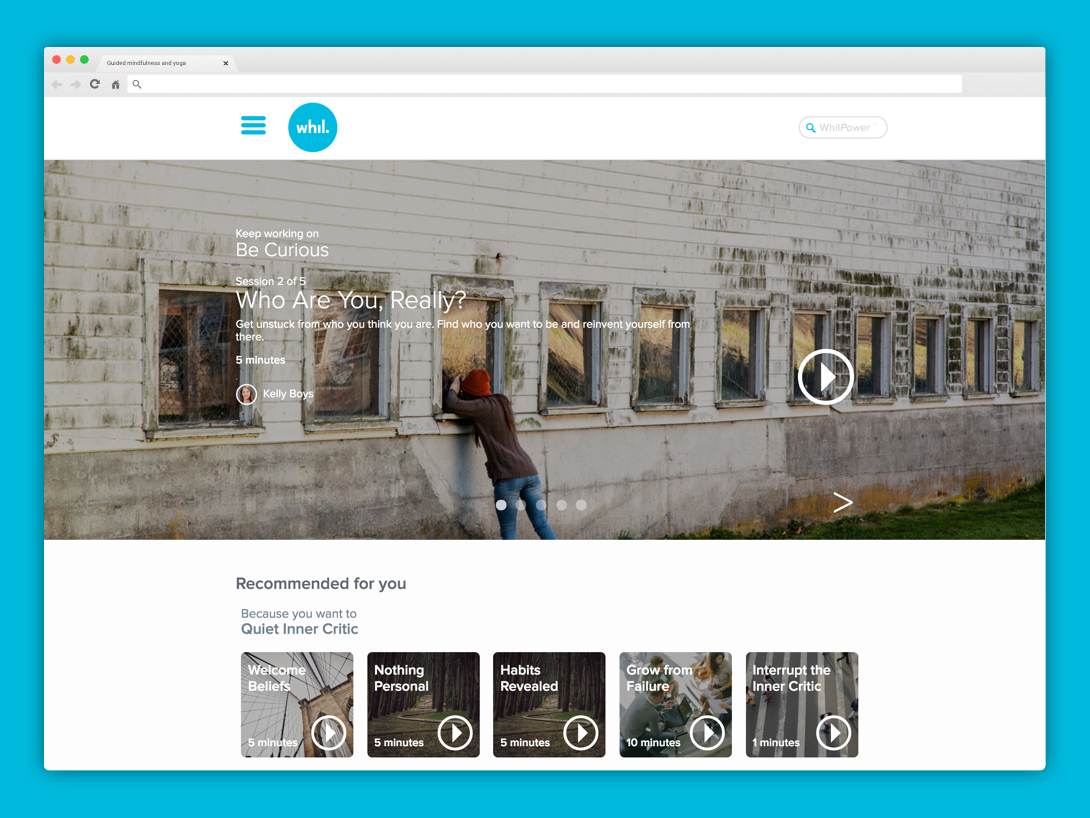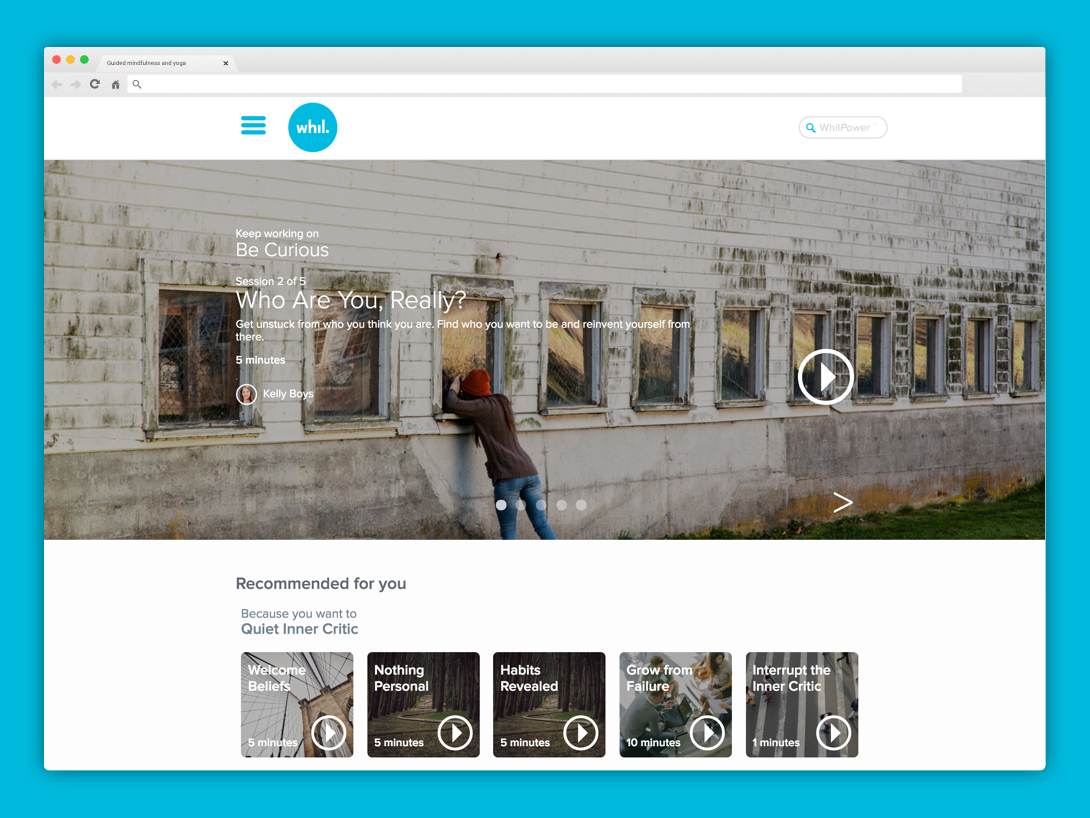 Background
When I first started at Whil, the user dashboard was the landing page for users whether they had just gone through onboarding or were launching the app. The dashboard had no call to action and no session content. To me, it felt like a dead end and it was one of the first things I wanted to change about the experience.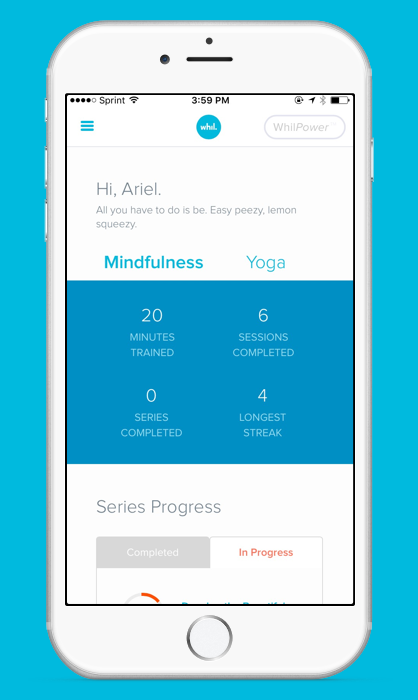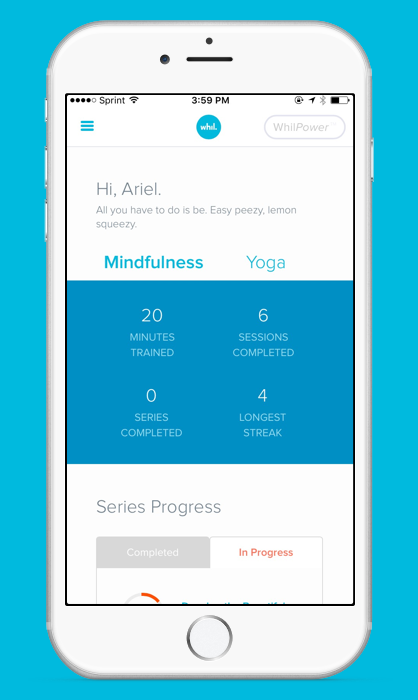 This was the initial page that users arrived
on after onboarding or launching the app.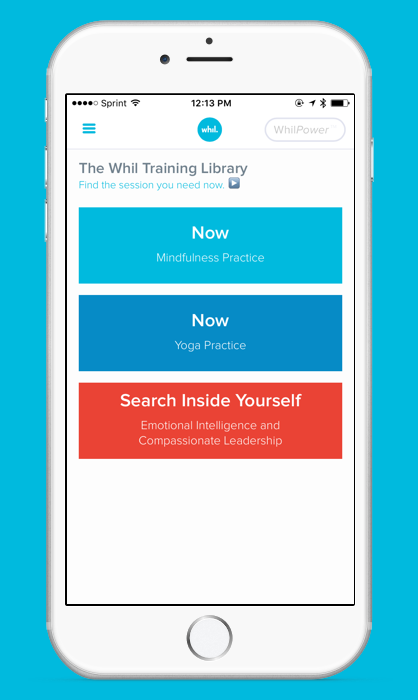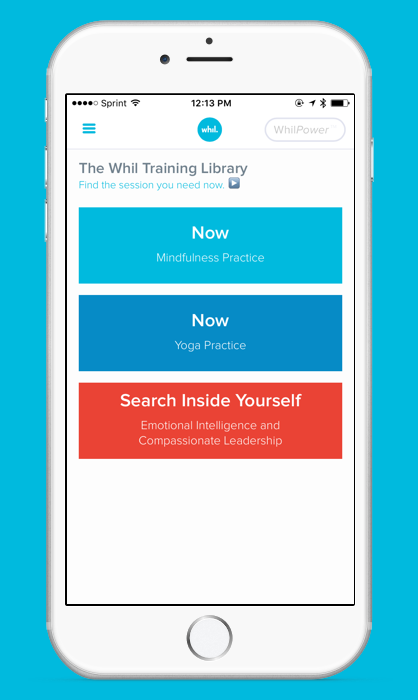 This is the library screen, which was the only page that
leads to content that users could get to after the dashboard.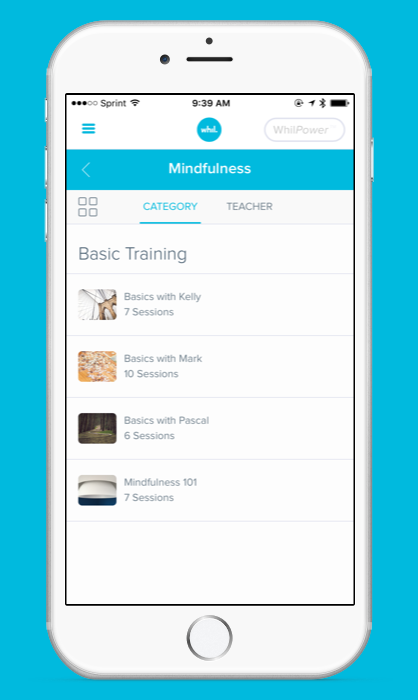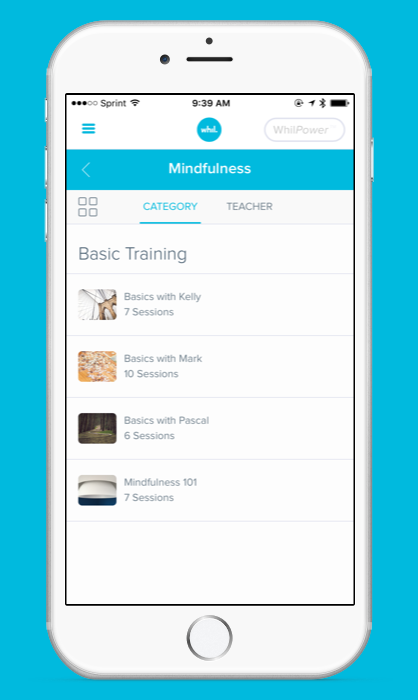 This is the screen you would see if you selected Mindfulness
on the library page. It's a list of all of the series organized by topic.
It would take at least two more taps to get to play content.
Process
One of the top priorities for Whil when I started was redesigning the dashboard that people saw when they first entered the app. After receiving the list of requirements, I distilled the list down into different types of behaviors and expectations. I focused my ideas on tying training progress to goals, differentiating between new and existing users, rewarding victories while downplaying failures, finding relevant sessions easily, and making it easy to pick up where you left off.
After many rounds of sketches and rethinking the user flow, I decided to split user activity dashboard and content discovery into two pages. At least for version one, it made sense to separate the two purposes and to drive users to use one as a home screen.
As part of the exploration for the new home screen, I experimented with including a progress bar for new beginner users' completion of the Mindfulness Essentials series, and tabbed navigation.
At the time, our session complete statistics were fairly low— regardless of whether it was recommended or found via browsing. This indicated to me that we needed to do a better job of recommending relevant content and helping users understand the relationship between their goals and the content. I also added a new form of content exploration that would display sessions categorized by onboarding goals, instead of which library it belonged too.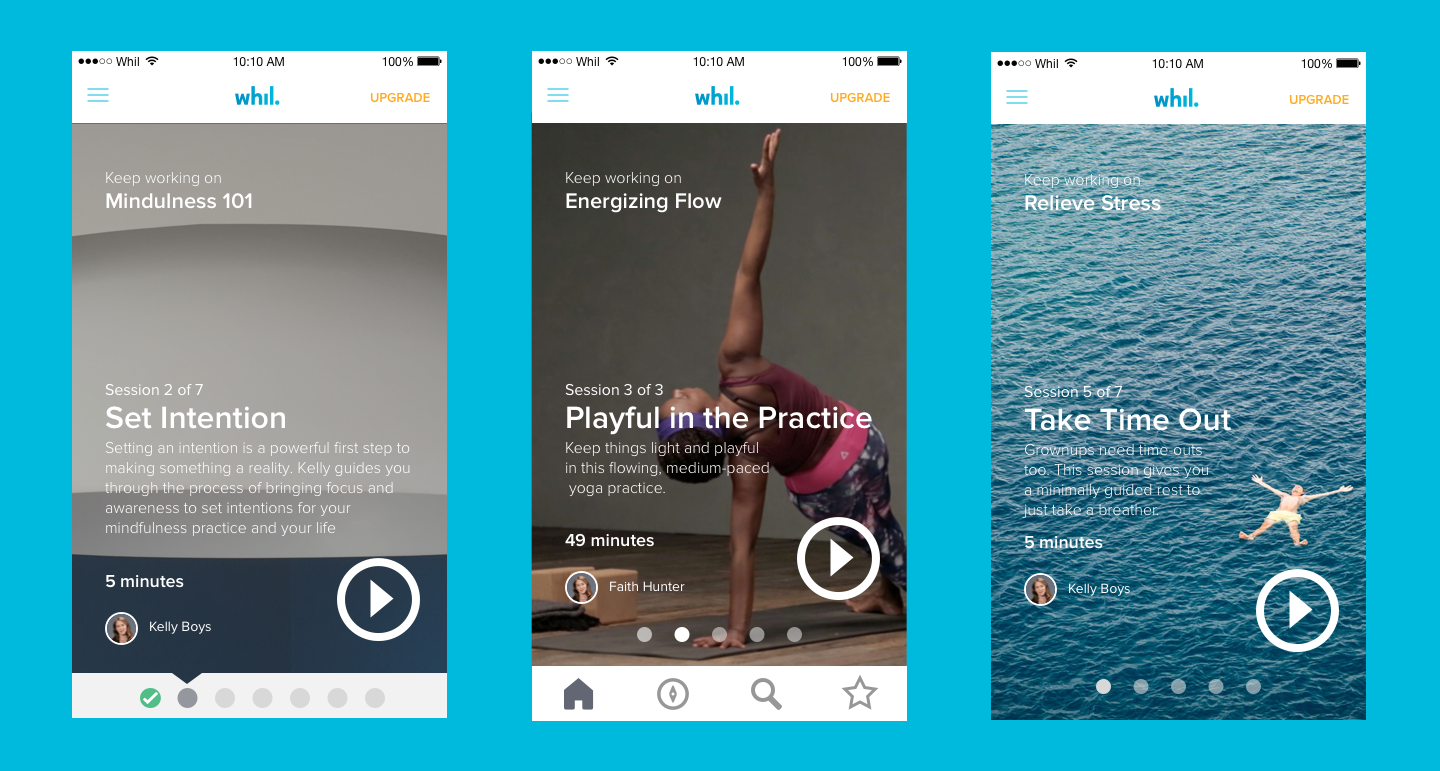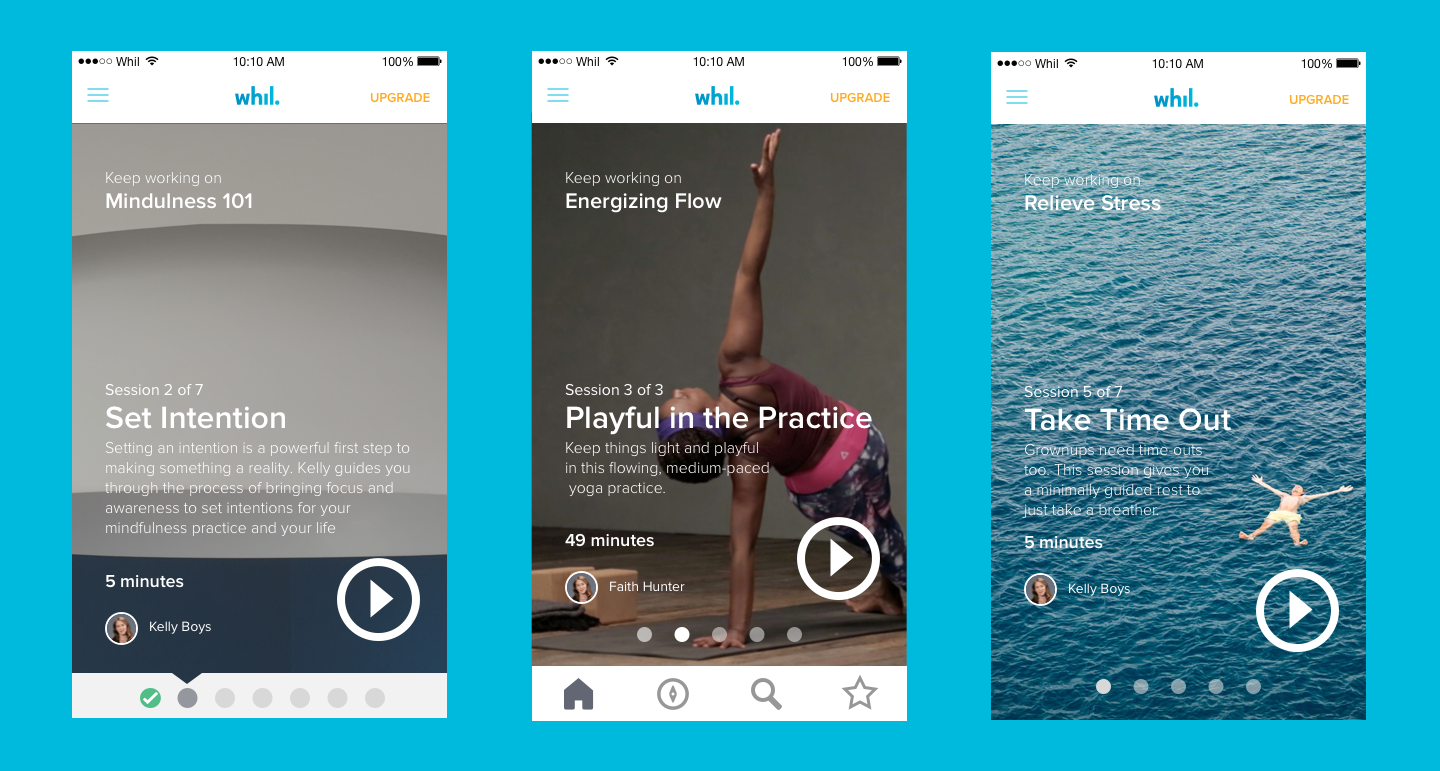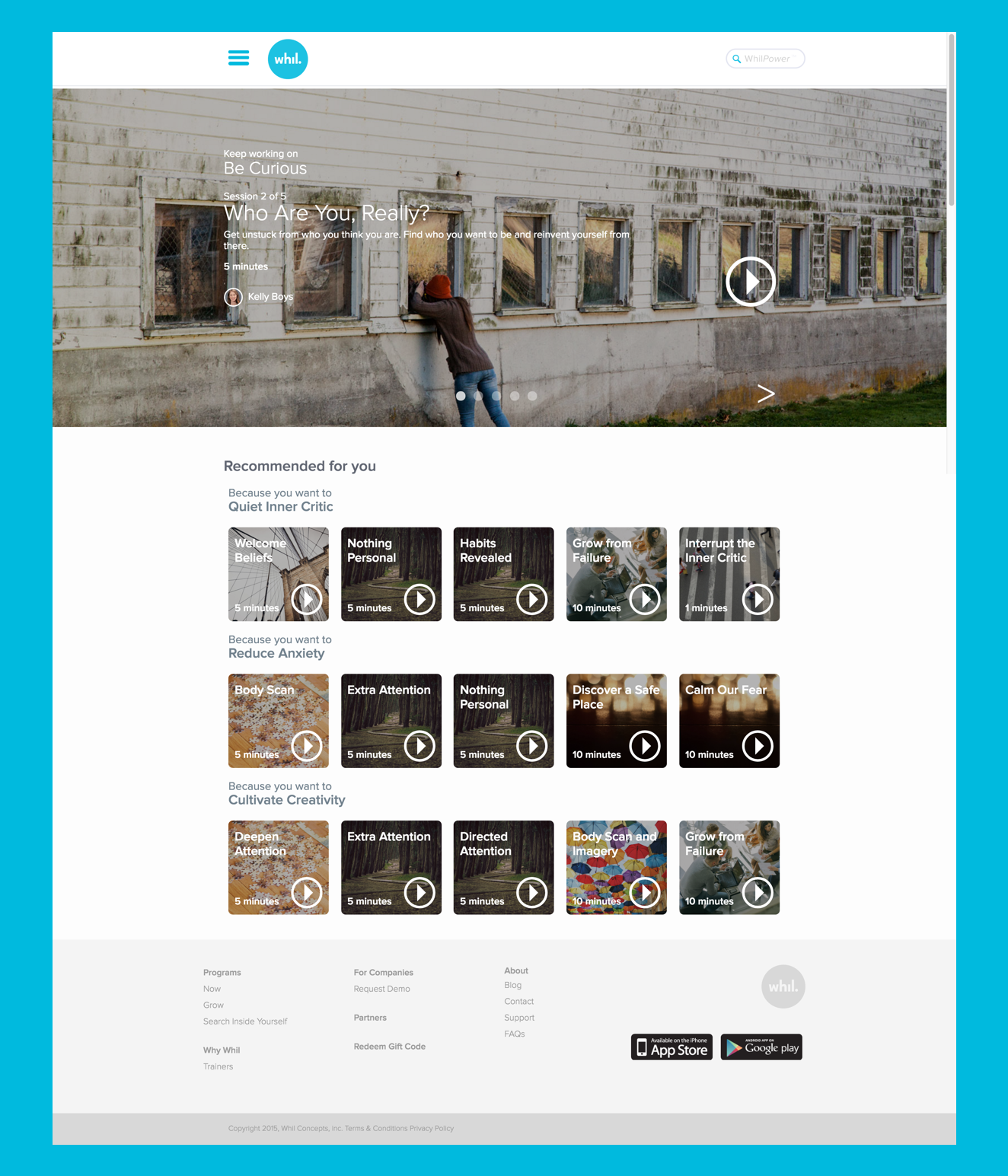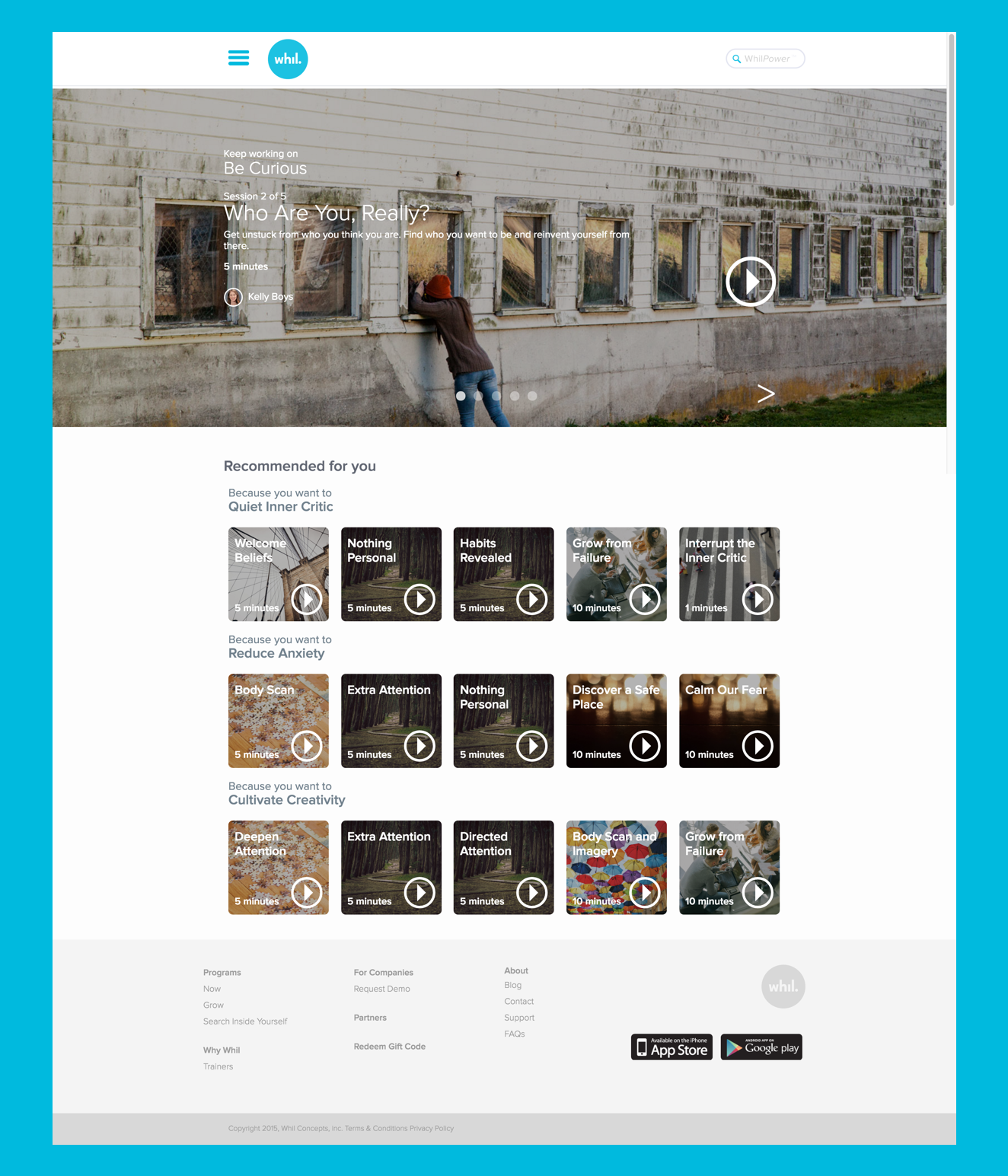 Results
I was able to push forward a simplified first version of the 'For You' page that featured recommendations based on the user's goals and introduced goal-oriented language to the platform.
After introducing this new page as the landing page for our product, we saw series and session complete rates more than double.

Ultimately, this first version led to a much bigger project in which I overhauled the information architecture for the product, created a new visual style guide, and created a new home page that incorporated more elements of the original dashboard specifications, all based on user feedback.