Ravel
For a final project in Sensemaking, my group decided to explore how to better facilitate collaborative sense making activities, where so much of the work happens remotely, projects often quickly change direction, and work is rarely documented. We prototyped and tested a visual collaborative research platform designed to help users start and document a creative research project and see connections between artifacts while they work.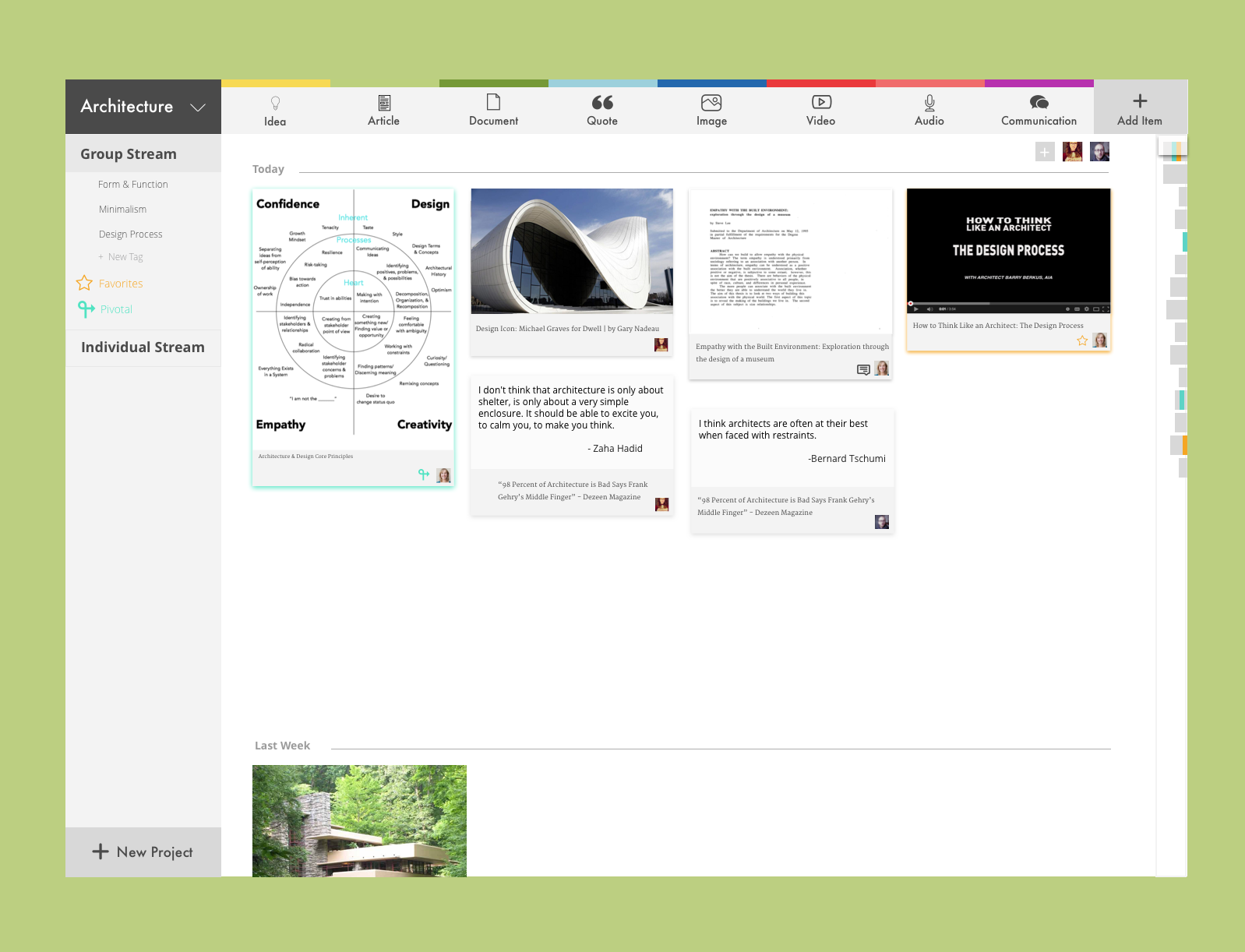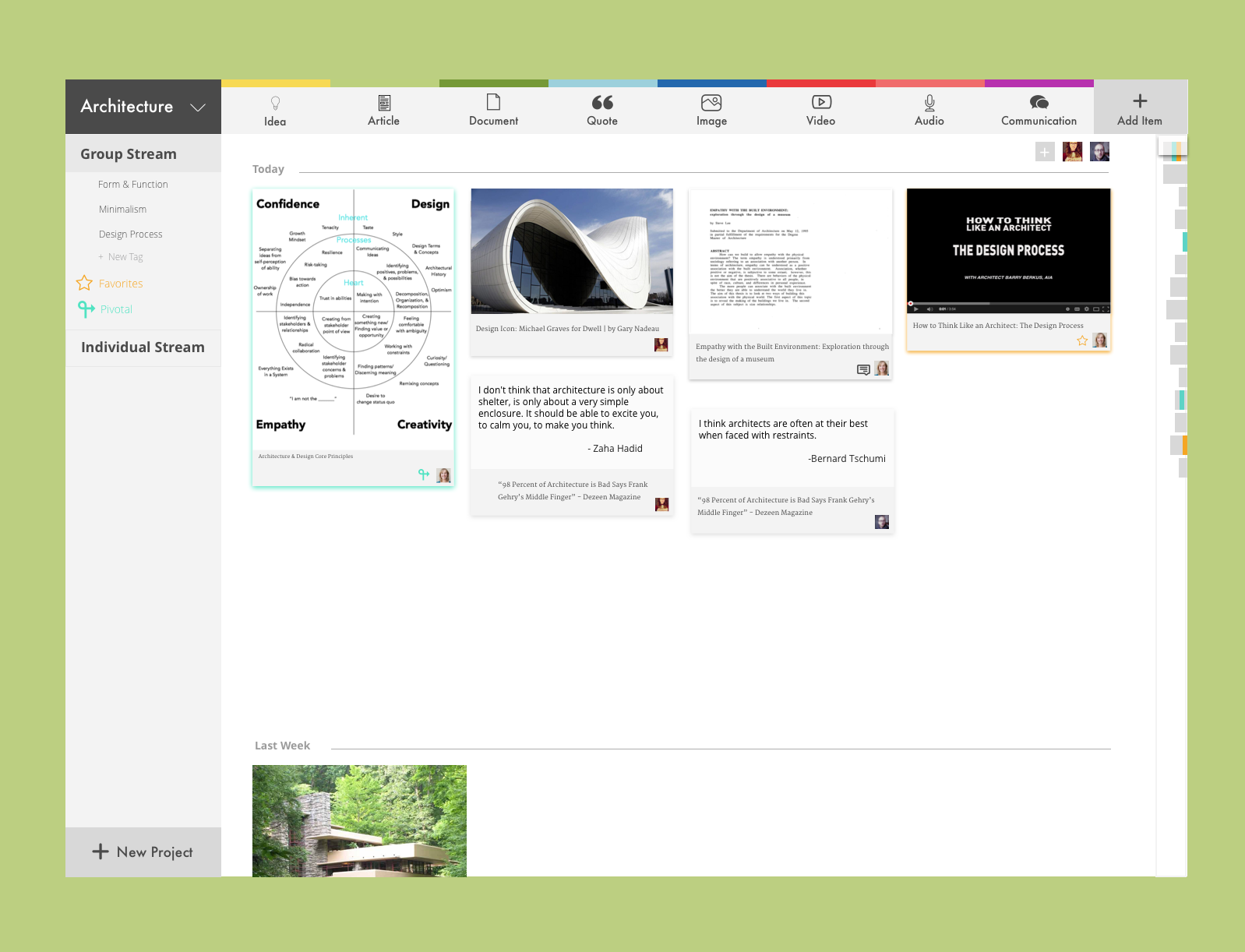 Research
We started by conducting observations of three students working on a research task. We created a fake assignment asking students to create an Introduction to Architecture class (much like my own experience).
We chose this topic and assignment because we wanted a subject most people have little experience in while still being able to approximate a good place to start their research. This way we could roughly follow their train of thought through observation and documentation, without having to rely exclusively upon Q&A after the task was over. We recorded video of their screens, collected the materials that they created, and asked them questions at the end of the session.
We found that: users had a difficult time knowing where to start, they often went back and synthesized information while working, there were pivotal moments in their process, they took time to prepare content to share with the team, and they referred to many different kinds of content.
Process
My team started by completing two set of wireframes individually, with a review between each in which we highlighted any commonalities and aspects of each that were unique and should be incorporated into the product.
For my wireframes, I focused on having a timeline and visual style, especially because of the multimedia nature of the research materials. I also added the ability to highlight and comment, tag and mark content as pivotal or important, link related documents, add different kinds of categorized posts for easy filtering, and preview content.
I then quickly designed a mid-fidelity mockup and created a prototype for user testing.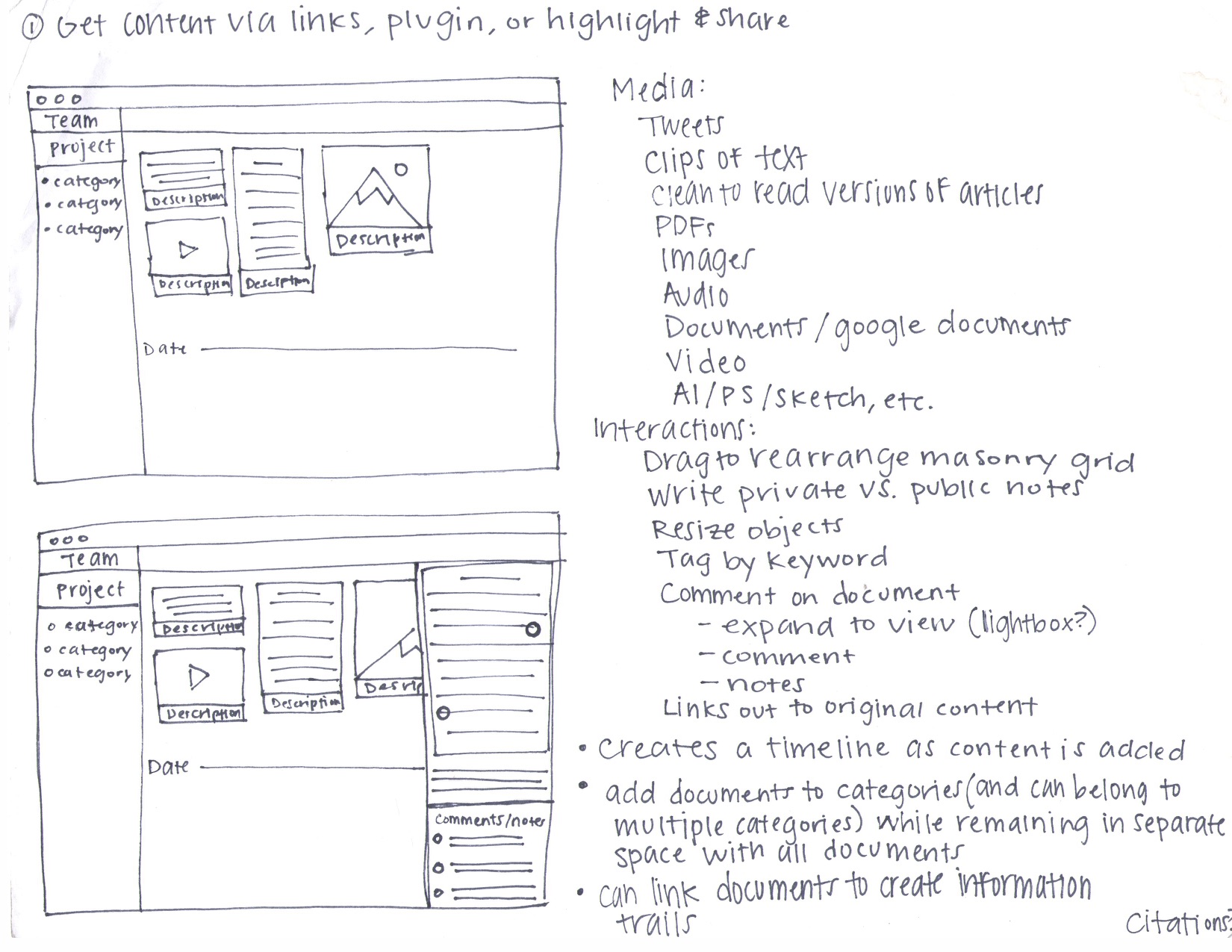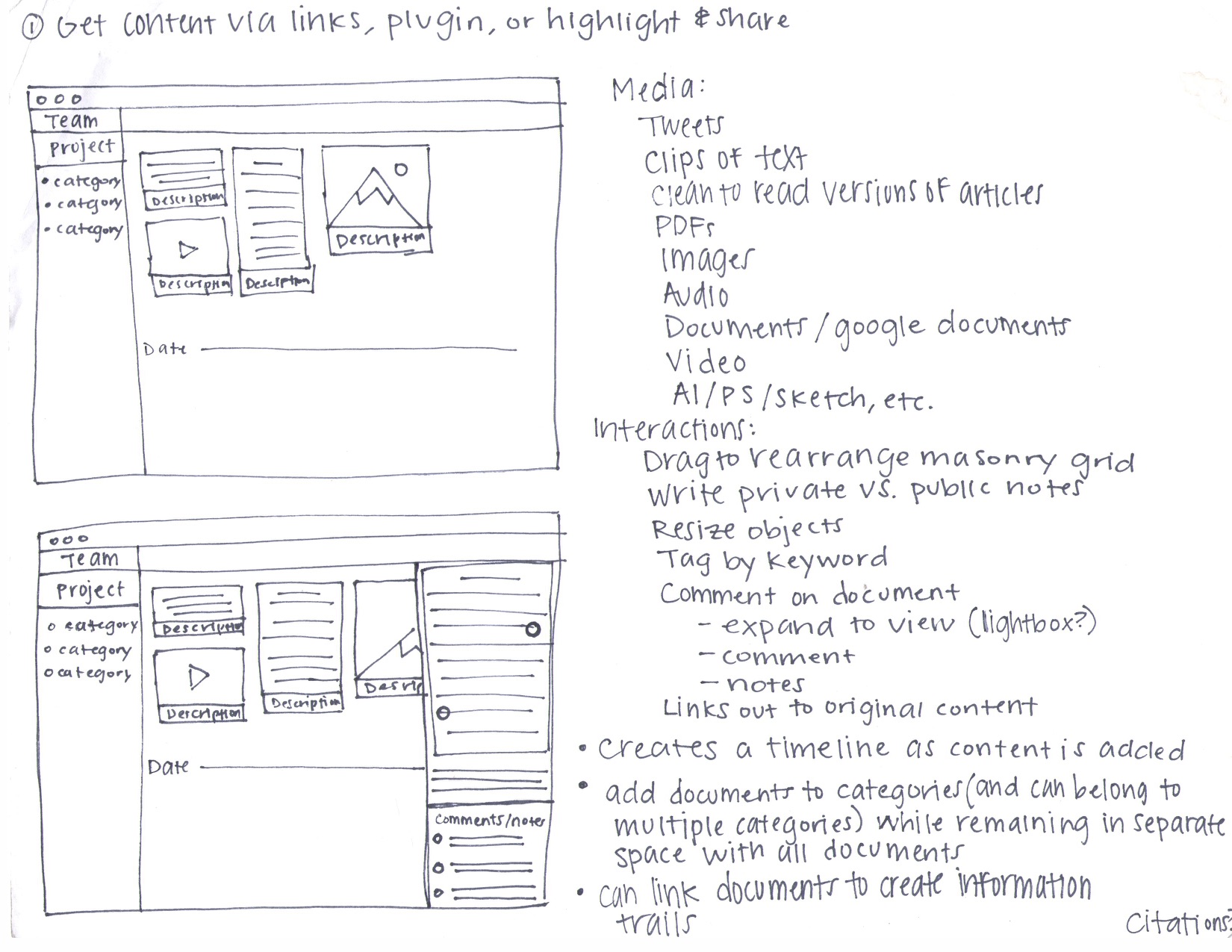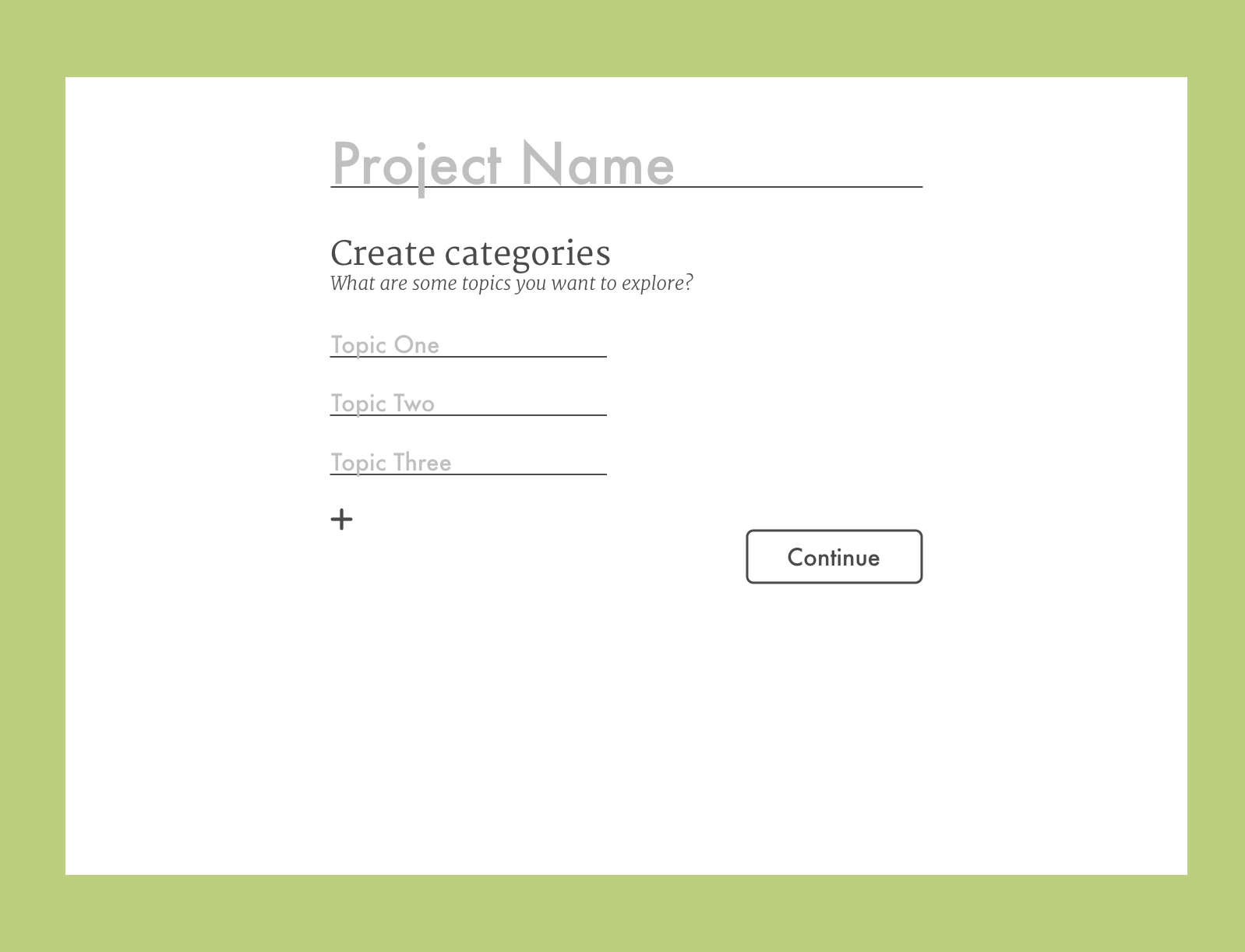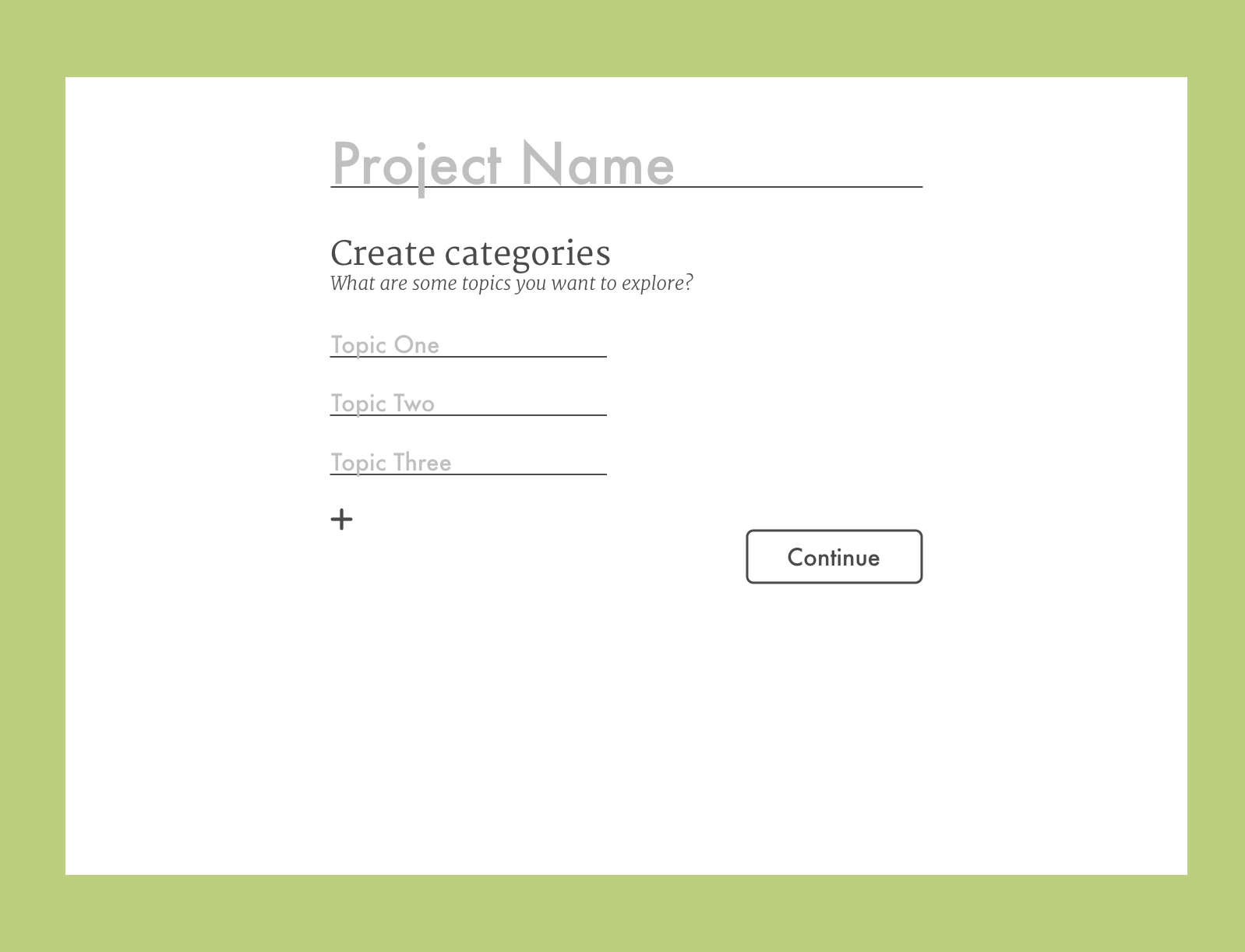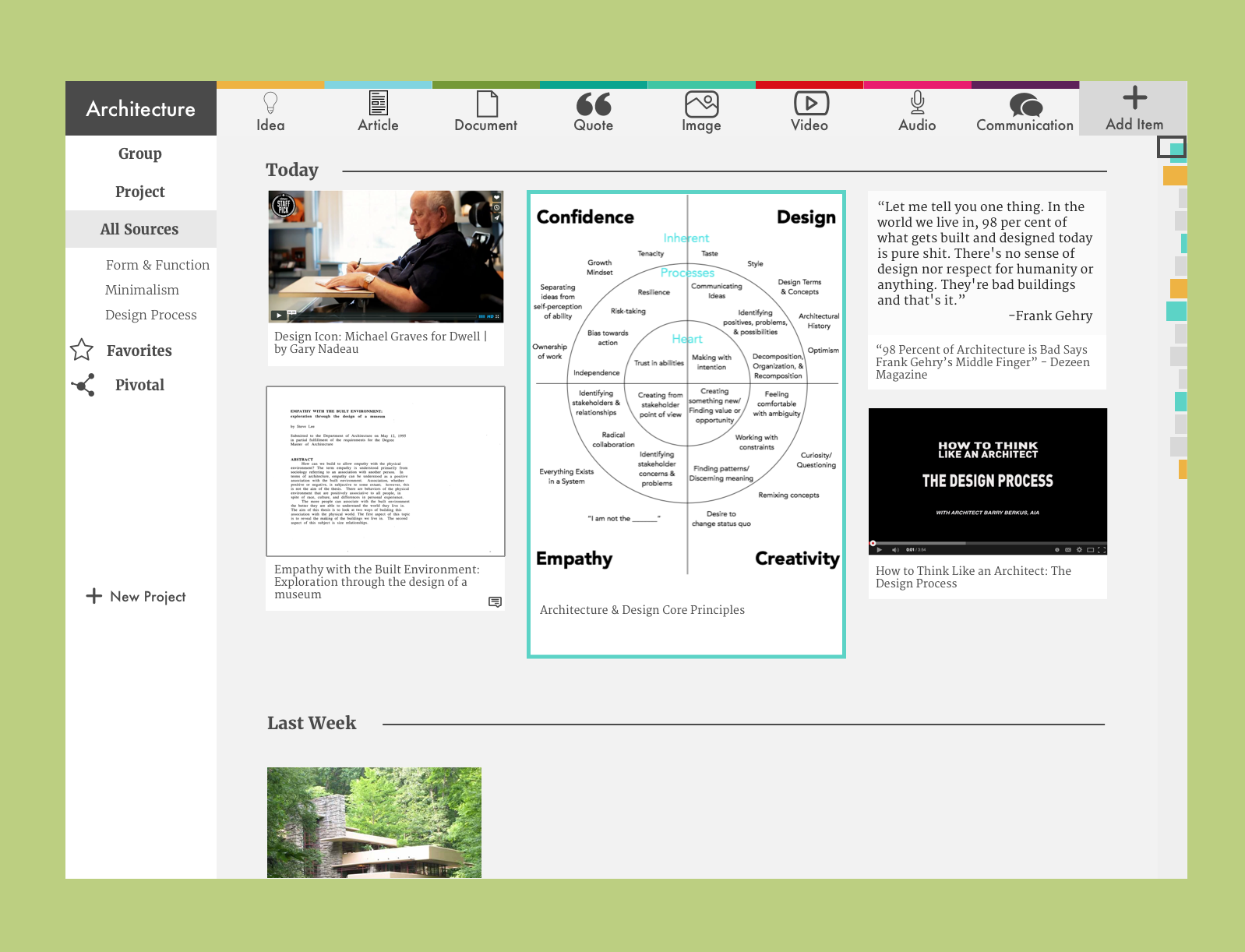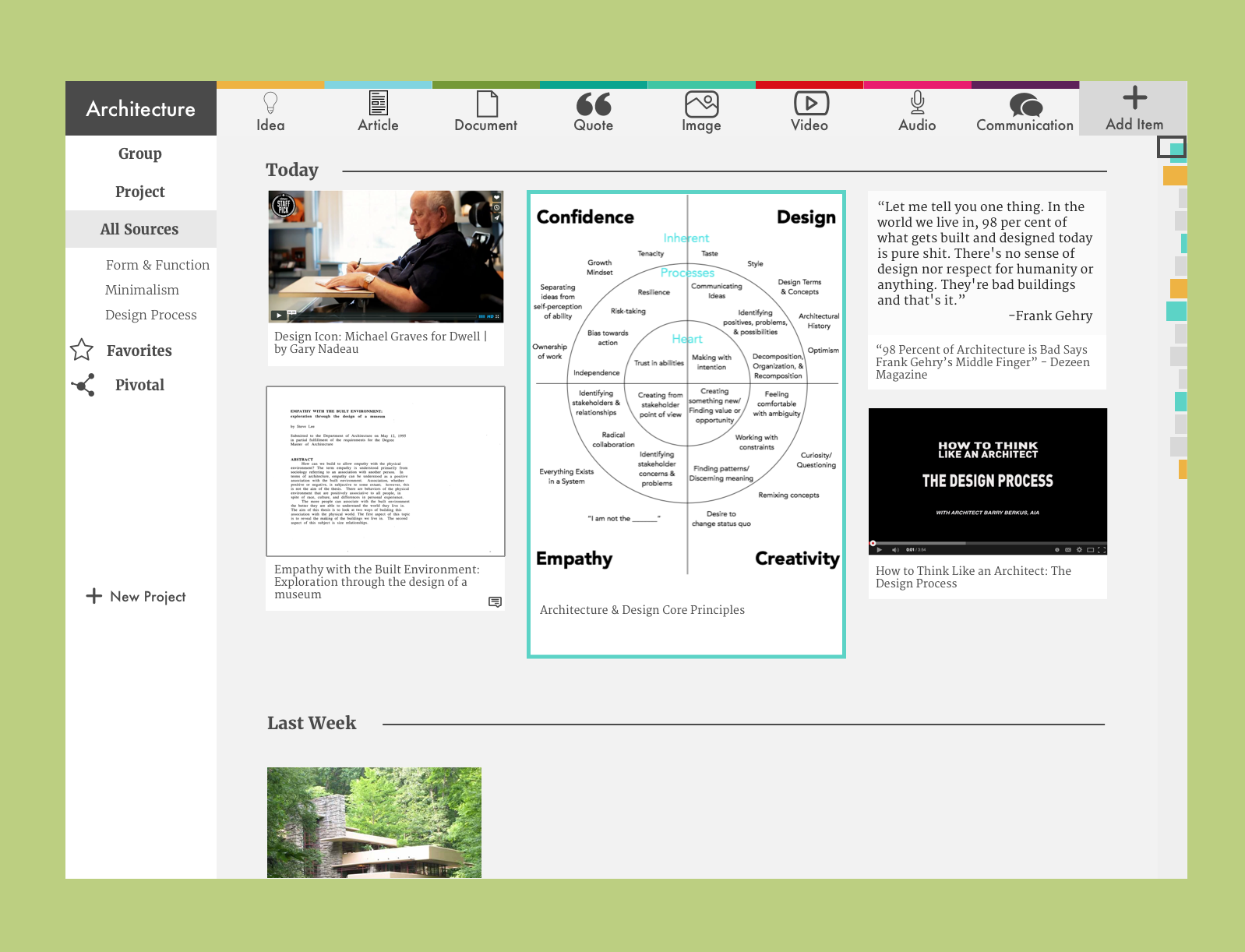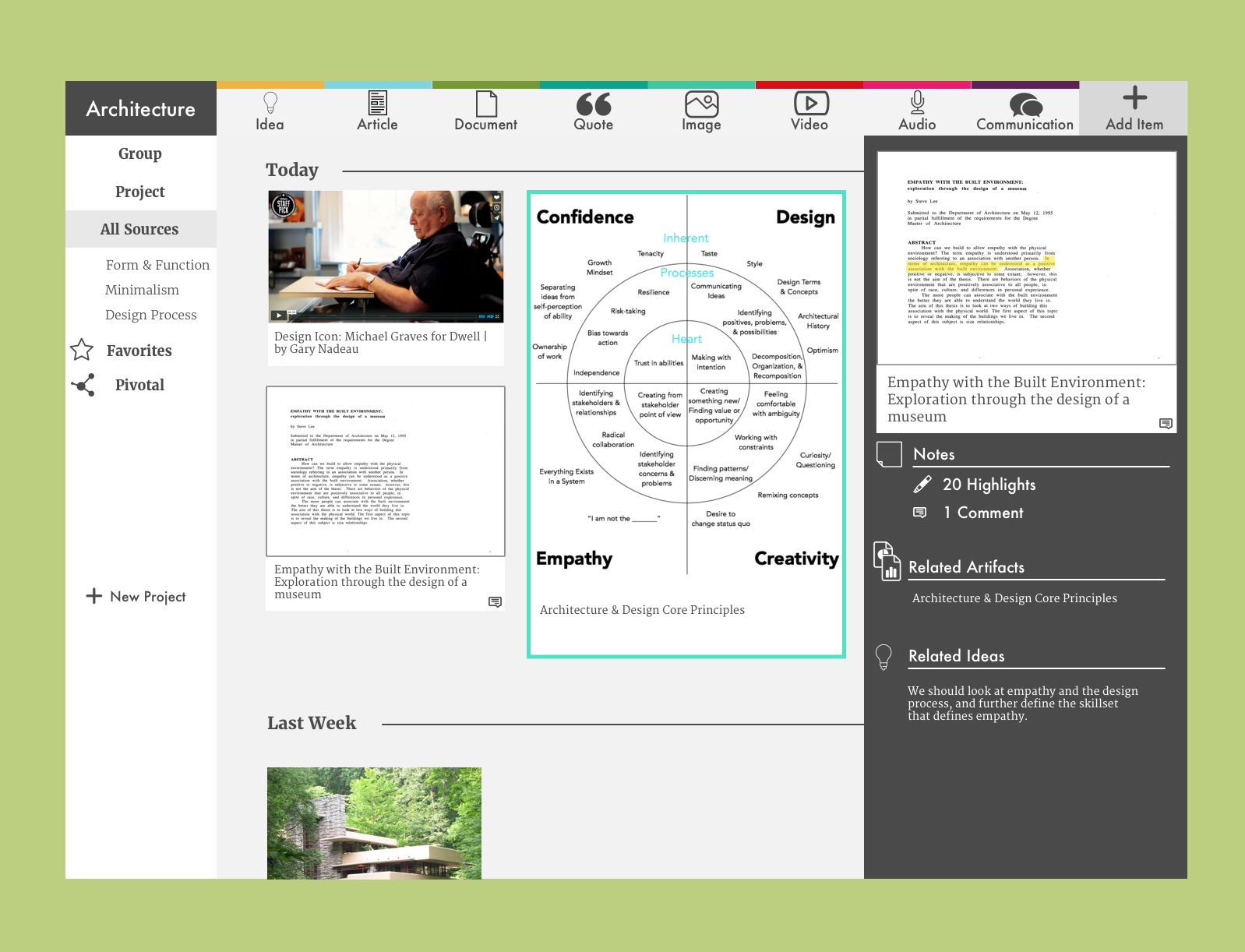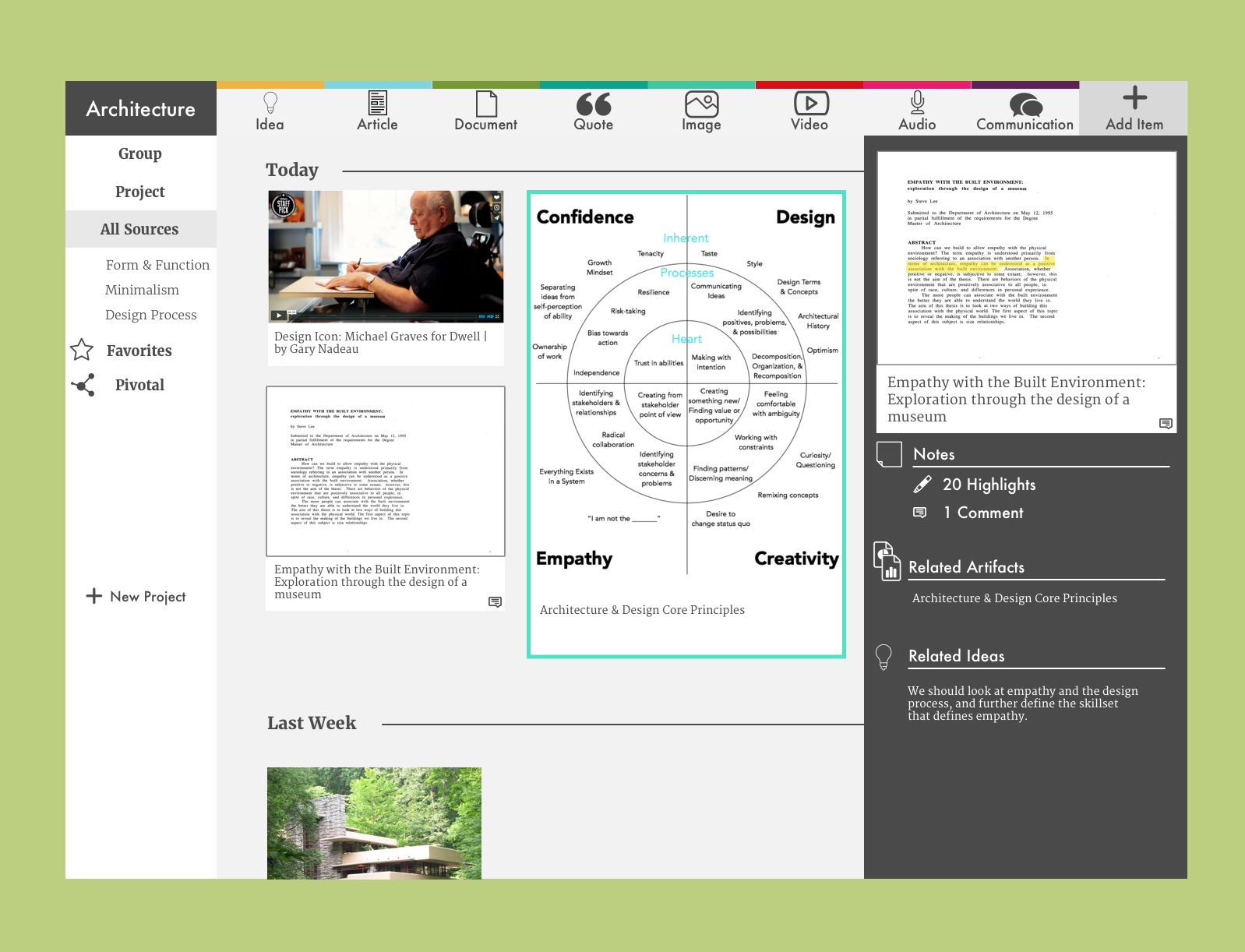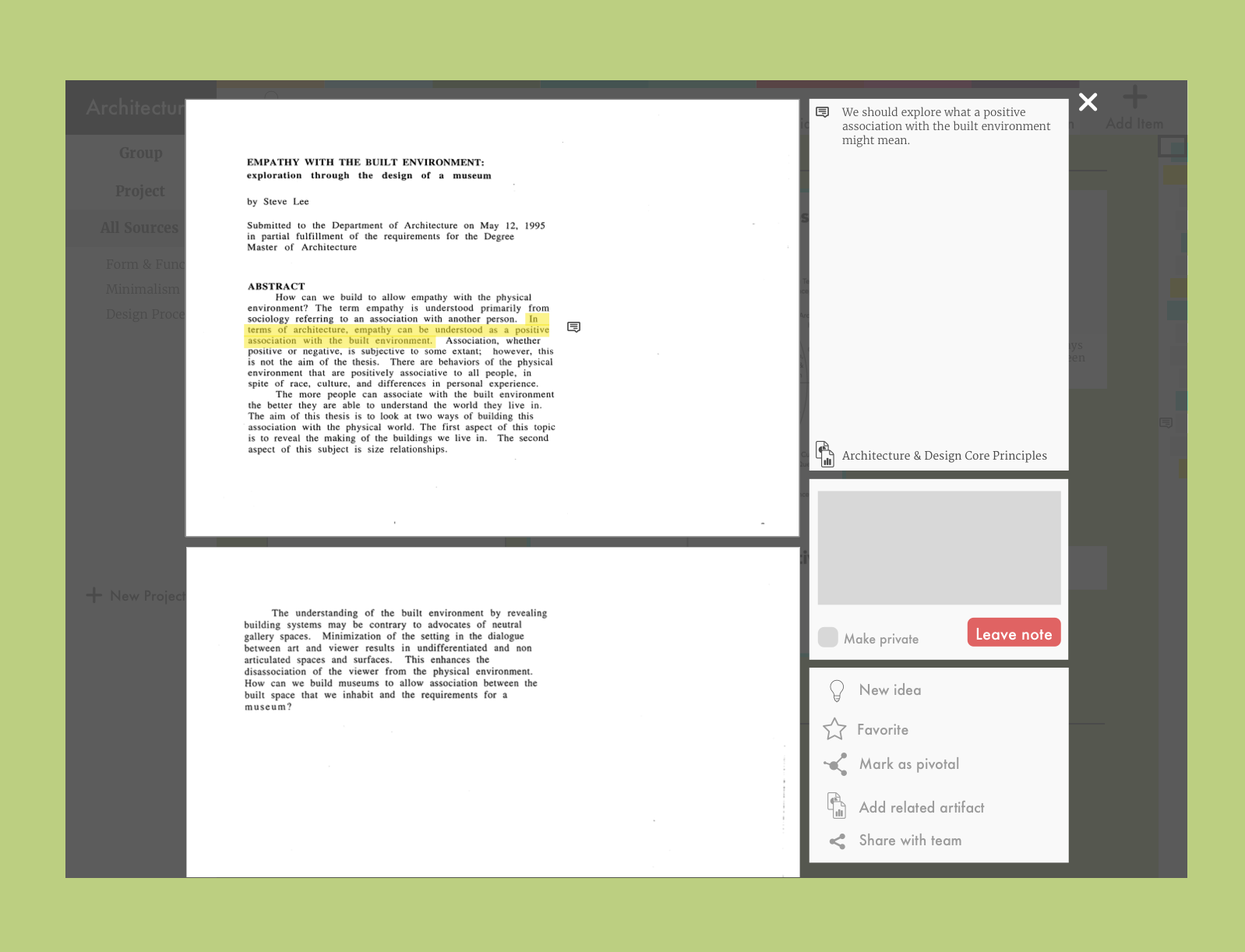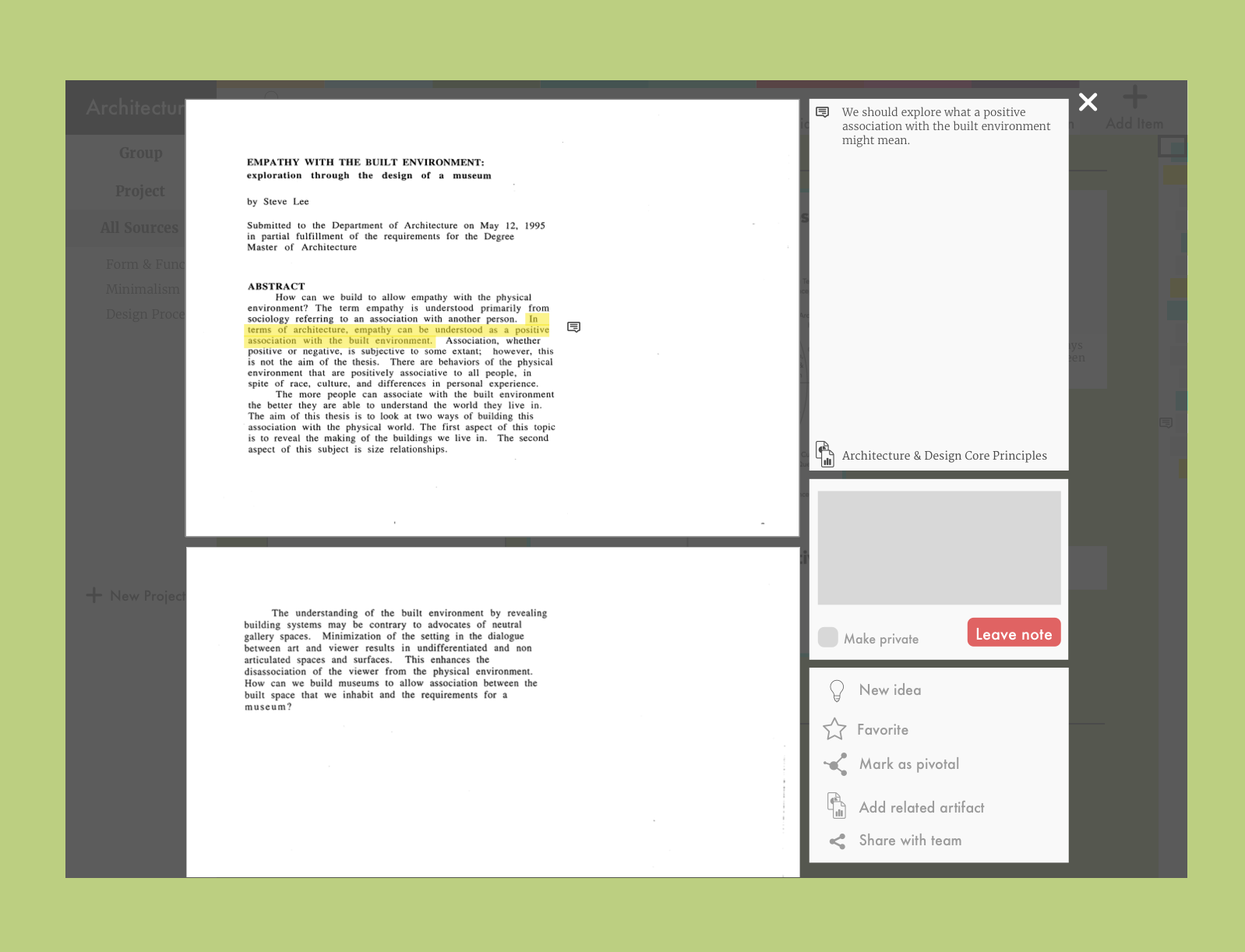 Feedback
We tested this intial prototype with two users to get a better feel for usability and the product's concept. Overall, both users really liked the concept and felt like it would help them with collaborative research, especially starting it.
Some of the feedback that we received were about increasing the amount of information hierarchy on the sidebar and the color coding. Because our user tests revealed that users were split in terms of caring about whether what they were looking at came from the group or from their own work, we changed the information architecture of the sidebar to only provide the two options and their corresponding tags. Users were also split about whether or not the information preview was helpful, so we eliminated it and added the information summary to the full view.